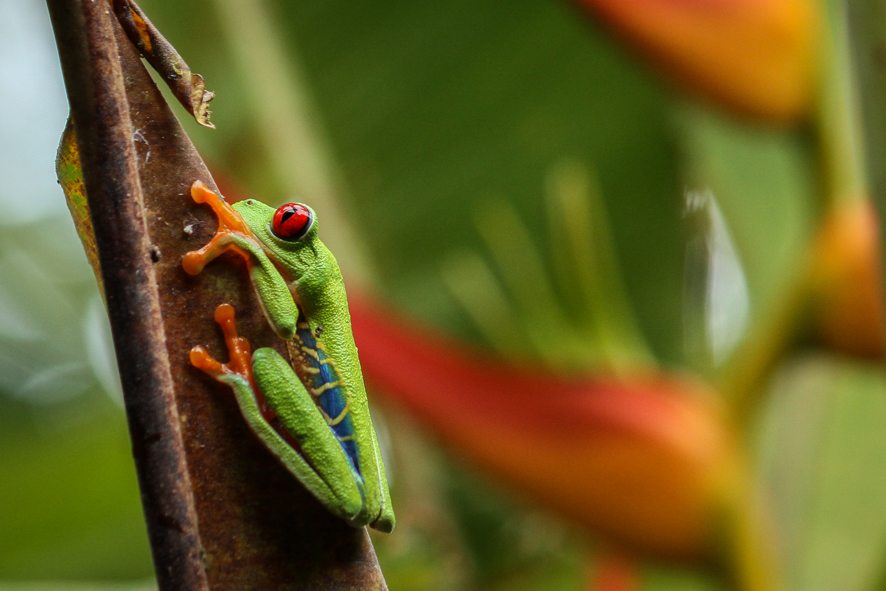 The colourful red-eyed tree frog
For our first "picture of the week", I'd like to introduce you to the red-eyed tree frog (or gaudy leaf frog). This frog is one of Costa Rica most iconic wildlife.

The first time we saw it, was at the Manuel Antonio National Park…, from quite far, and we thought it was a more common species. We didn't realise it was THE red-eyed tree frog.
During the day it camouflages itself underneath banana tree leaves. It brings its limbs closer to its body and shuts its big red eyes to become invisible and blend into the landscape.
We did take a picture from a distance as it was crowded and we were looking for sloths then. The red-eyed tree frog is hard to spot during the dry season. We had almost given up the idea of seeing an other one, when a local explained to us where to find it… and after visiting several national parks, we were actually able to spot it in a hotel's garden…
This multicoloured frog is truly fascinating and strange at the same time.
Here's what it looks like when hiding its bright colours. Look at the detail of the third eyelid, the leaf-like membrane protecting the eye.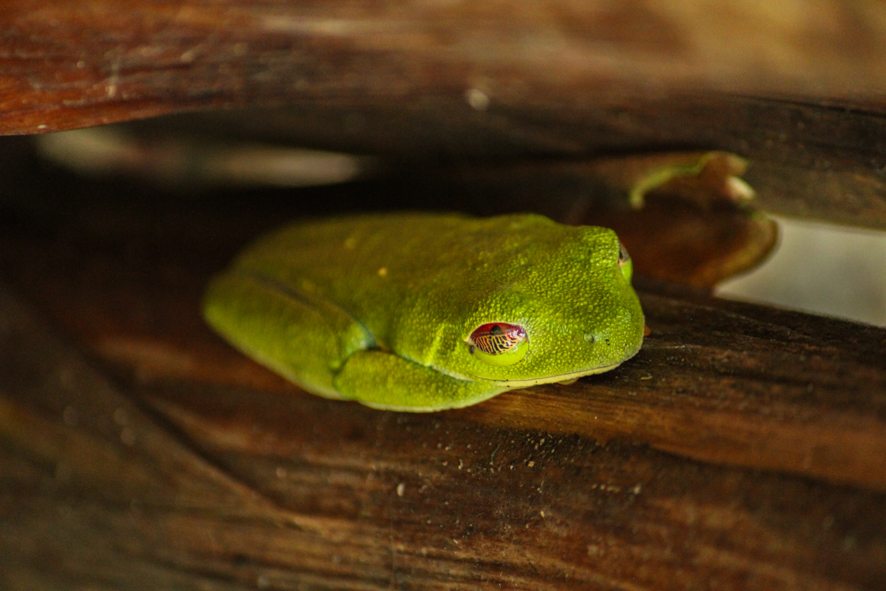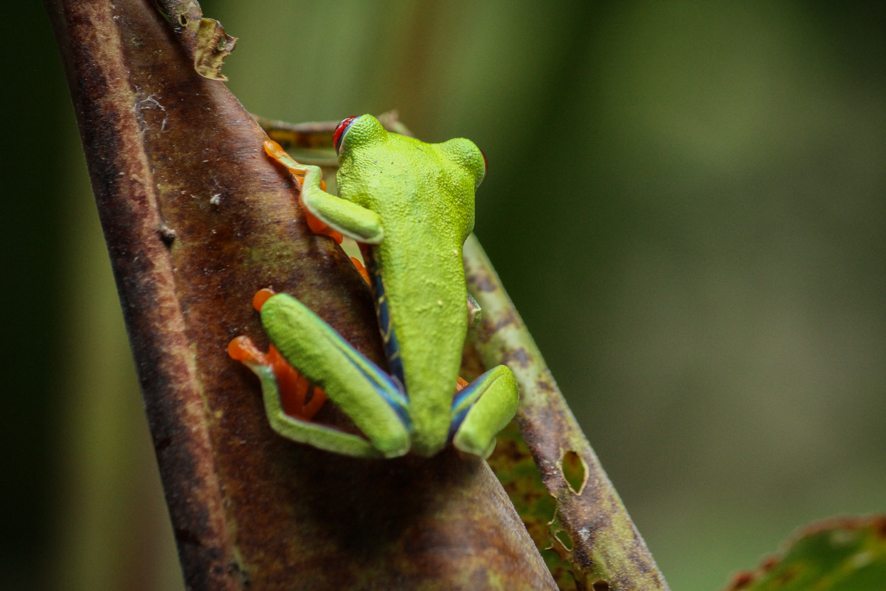 Like this post? Share it 🙂