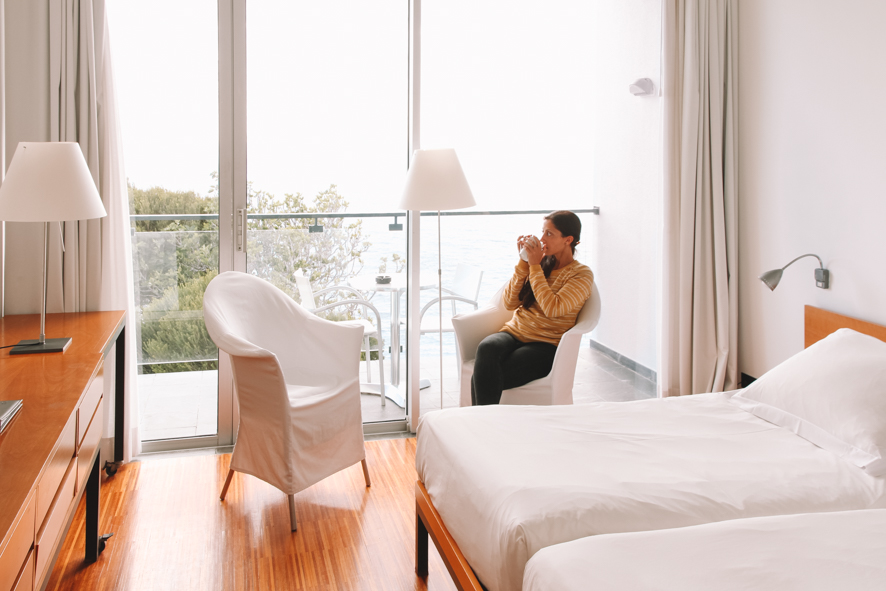 The perfect base to explore southern Madeira
After you've hiked these 7 outstanding trails in the northern part of Madeira, you'll want to take a break and relax. And we were invited to do this in style in the beautiful Estalagem da Ponta do Sol. It's the perfect base to explore the southern more temperate coast.
1. The original architecture
This incredible 4-star hotel is located on the cliffs overlooking Ponta do Sol, the sunniest place on Madeira Island. It's a renovated old "Quinta" (traditional farmhouse) which blends the original buildings with contemporary style.
You can tell that you're somewhere unique from the moment you arrive. The lift dug into the cliff face takes you 4 levels up to the reception. The staff is incredibly welcoming, accommodating and will make sure your stay is a success.
The adjacent small bar feels cosy and intimate. From this point onwards, the views are breathtaking. You can step on the terrace to take it all in, or come back for a drink at night.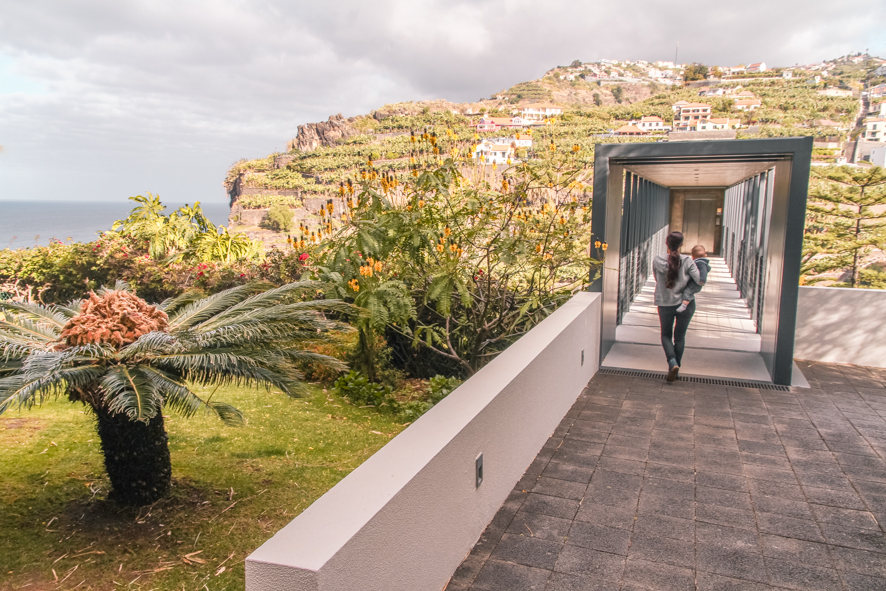 Another lift takes you to the suspended bridge offering fascinating perspectives and incredible views on both sides. Another set of stairs (you can take another lift) takes you to your room.


The minimalist cubic buildings are arranged in a way that can seem convoluted at first but somehow soon becomes familiar. You'll quickly find yourself wandering around and exploring every hidden corner.
2. Room with ocean view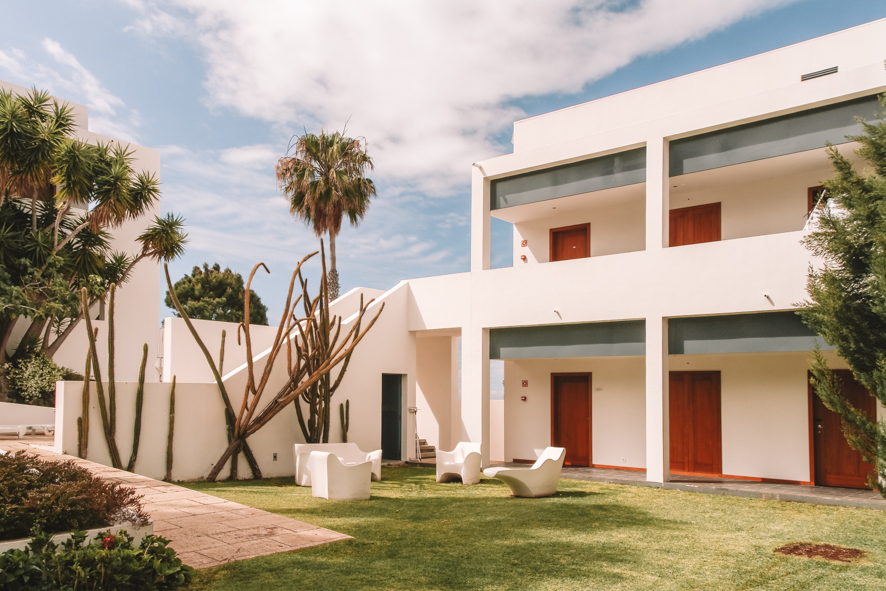 The room was big enough for the three of us (2 adults and a baby) and there is space to store your belongings. The staff had arranged a cot for our little one as well as tea and coffee. And the bathroom feels really modern. But the highlight is definitely the balcony offering a spectacular view on the ocean (some rooms have garden views).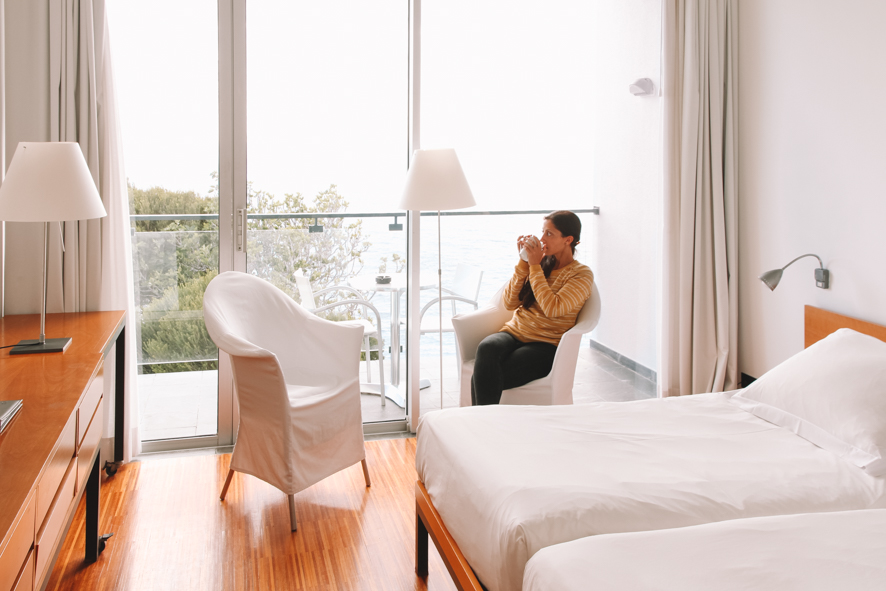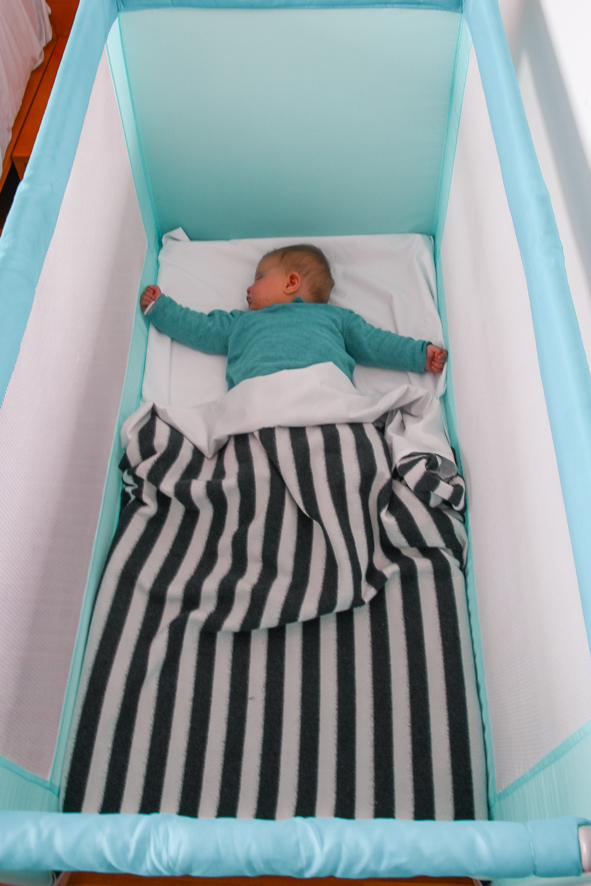 Every morning, breakfast is served at the restaurant on the first floor. And let's be honest, breakfast always tastes better with ocean views! We could easily get used to this… It's a buffet offering sweet and salty dishes as well as freshly squeezed juices, local pastries and fruits of the island. There's so much choice that we didn't have time to try everything during our 4-night stay!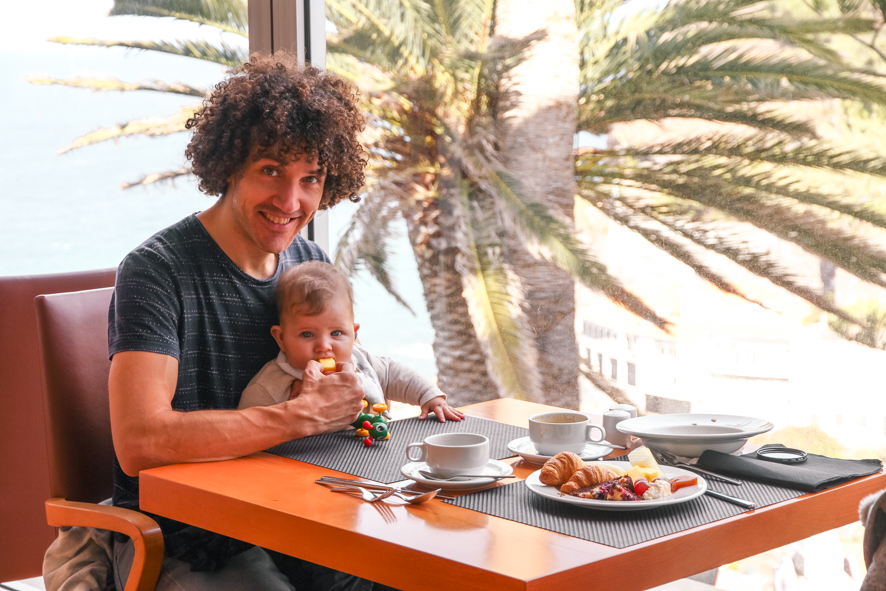 3.  Great facilities
In terms of facilities, there's also everything you need to wind down after an expedition or just to keep you busy for a lazy day. The infinity pool is a popular choice, and for good reasons. We preferred the heated indoor pool with the little one as it was still a bit chilly in April. Elias loved it! And if you fancy organising an active day, the Estalagem da Ponta do Sol staff can help you organise everything from whale watching to paragliding.
Alternatively, you can grab a drink on the outdoor terrace overlooking the ocean from which you can catch the sunset and the sunrise.