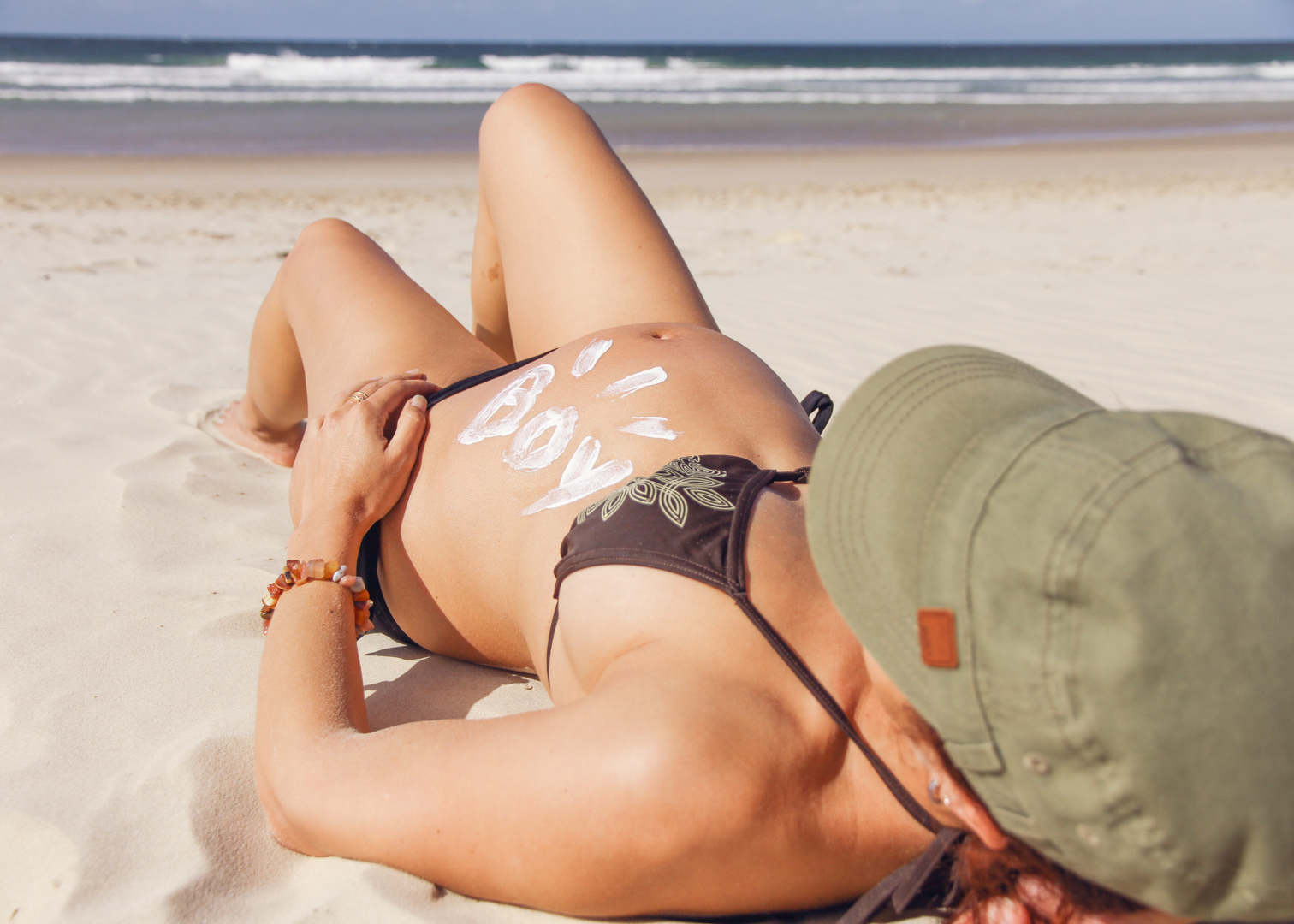 How to organise the perfect babymoon: ideas, tips and examples
Before we dive into the reasons why we picked Port Douglas for our babymoon, let's start with the basics.
What is a babymoon and why you should have one.
So what is this babymoon thing so many mum-to-be keep going on about? Well, think of it as a last romantic interlude prior to baby's arrival and before you explore the world as a family. It's the perfect excuse to rest and spend some quality time as a couple. Or maybe it's just a good excuse to go on another trip 🙂
If this concept still feels a bit foreign to you, here are 7 reasons why most people choose to have a babymoon:
Your life is about to change and it can be overwhelming. Take some time to step back and breathe.
It's your last holiday as a couple before becoming a family. It's a great opportunity to spend some quality time with your partner.
It's the perfect opportunity to discuss your upcoming new role as a parent and what it means to you. Take some time to reflect on how you were raised, and chat about how you want to raise your baby. What values matter to you? Talk about baby names…
Stock-up on romance! Need we say more?
Discuss what matters most in your and your partner's life. Taking care of the little one will require a lot of time but it's important to keep doing things that are important to you. So what do you really want to keep doing?
Get some rest, be lazy, take it easy.
Take pictures to capture this growing belly on a beautiful backdrop.
Best time to go on a babymoon
Everybody seems to agree that the best time to travel during your pregnancy is during the second trimester. At this point, morning sickness are gone for most women, you feel more energised, and you can still move easily. Rafika was 33 weeks pregnant when we went on ours. It was probably on the late side to make the most of it.
It goes without saying that you should always check with your midwife or obstetrician before booking your babymoon.
Also, you should know that some airlines will require a letter from your doctor's confirming that you're all good to fly (check what information you need to include on the letter directly with the airline). Individual airlines have different requirements but technically, for single pregnancies, you can fly almost until 40 weeks if the flight is less than 3-4hrs – but don't leave it that late as you won't enjoy it as much.
How to pick the best babymoon destination
Alright, so you're in! What now? Well, time to pick a destination.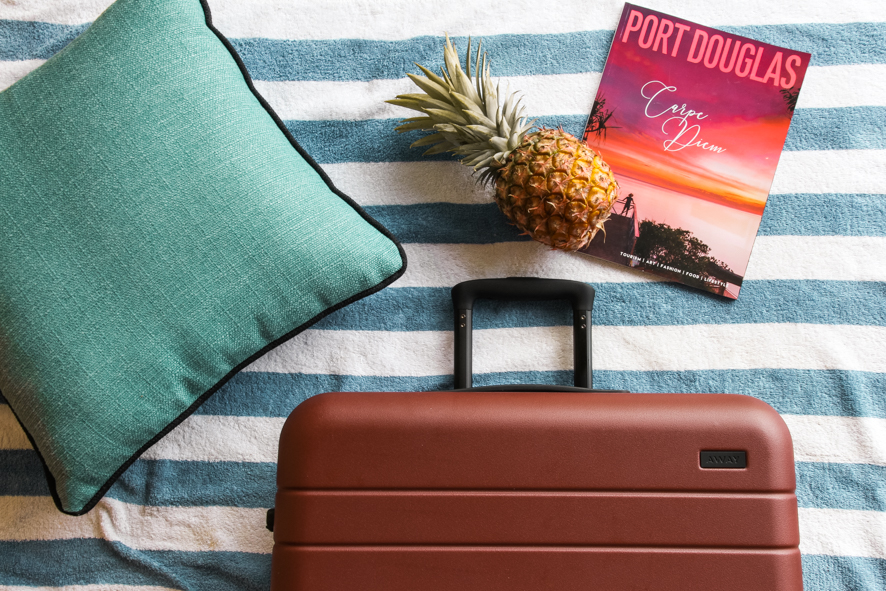 First, let's be clear, you don't need to fly halfway around the world to have a great babymoon. It's all about spending some quality time with your partner, so a local destination is a definitely on the cards.
Pick a place where you can relax. Are you a beach or a mountain person? Are you more into walking or relaxing at the spa? Some places offer babymoon packages that include everything (from the room to prenatal massages), so it's a great option if you don't want to think.
Whatever your pick, make sure that your destination offers easy access to hospitals. We're sure you'll be fine, but it's always better to stay on the safe side. Also, check your travel insurance cover and adjust it if required.
Finally, avoid any destinations flagged as unsafe for pregnant women (ie Zika outbreaks, …).
Babymoon ideas: our babymoon in Port Douglas
We thought you might be looking for babymoon ideas or at least a more practical example of what to do on a babymoon, so here's what we did on ours.
We were looking for a place that ticked a few boxes. It had to be a place:
Where the sun was shining (we wanted to escape Sydney's winter),
Accessible within a few hours of transport (plane was ok),
Where we could relax but still have the option to explore the surroundings.
We chose Port Douglas for our last romantic escape before baby arrived.
We stayed in an apartment in Villa San Michele. That way we could stay in for breakfast and cook a few meals if we wanted to. It was based in the center of town so we could wander around Port Douglas without taking the car.
We spent some time at Four Mile beach. There is a short walk from the beach to Trinity bay lookout where you can spot sea turtles and check out the stunning views: palm trees along the beach, yeah!
We also went for a nice little walk at Mossman Gorge located a 20-minute drive away from Port Douglas. The river running through the thousands of boulders is beautiful but cold. You've been warned 🙂


One of our favourite places in Port Douglas is the Rex Smeal Park. There is a nice little market with a hippie vibe on Sundays. You'll find organic fruits and veggies as well as kids pedalling on a bike to produce their sugar cane juice. True story!
But our favourite time to visit the park is at sunrise. There's hardly anyone around, and on a clear day, nothing beats seeing that ball of fire rising behind the palm trees.



For the sunset head towards the public pontoon on Ashford Avenue. The mountains in the backdrop are stunning.


You can also go on a boat tour. We didn't really feel like going snorkeling on the great barrier reef as we'd already been a few times, and we really wanted to take it easy. But if you haven't, you should definitely give it a go. Swimming is a fairly smooth activity and you can choose to only go for half-a-day so you don't spend too much time in the sun.
Instead, we opted for a sunset cruise on a catamaran. I remember that it was really windy that day and I was a bit worried about going out at sea (I didn't want Rafika & baby to be shaken too much). But it ended up being very nice and safe.
When you get hungry, walk down Macrossan street and try all the yummy places. Here are some of our favourites:
The little larder for a yummy breakfast
The Mexican for tasty Mexican flavours
Capannina, for amazing ice cream at
And a little off Macrossan street but well worth the 5-minute walk, check out Chilly's Pizza & Trattoria for a delicious pizza and great vibes.
If you feel like a more unique experience, check out the wonderful "