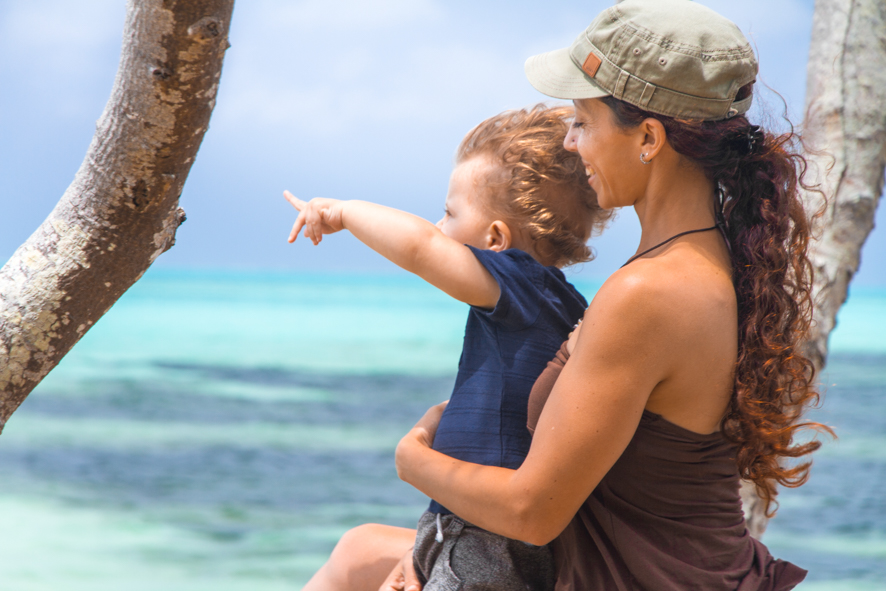 Exploring Bourail and the Sheraton Deva with Kids
The last couple of months have been pretty busy, so we thought we'd spend some time relaxing at the beach. And with a wiggly toddler, the short 3-hour flight to Noumea seemed like a great option.
We picked up our rental car from the airport and drove for about 1.5h to the Sheraton Deva.
We met a lot of locals in Bourail, where we spent part of our holiday but to our surprise, we didn't see too many tourists! Here are some of our favourite things to do whether you travel with kids or not. If you follow us, you know that we still do a lot of hikes and enjoy activities that we did before becoming a family. It just requires more planning nowadays 🙂
Hikes in the Deva Domaine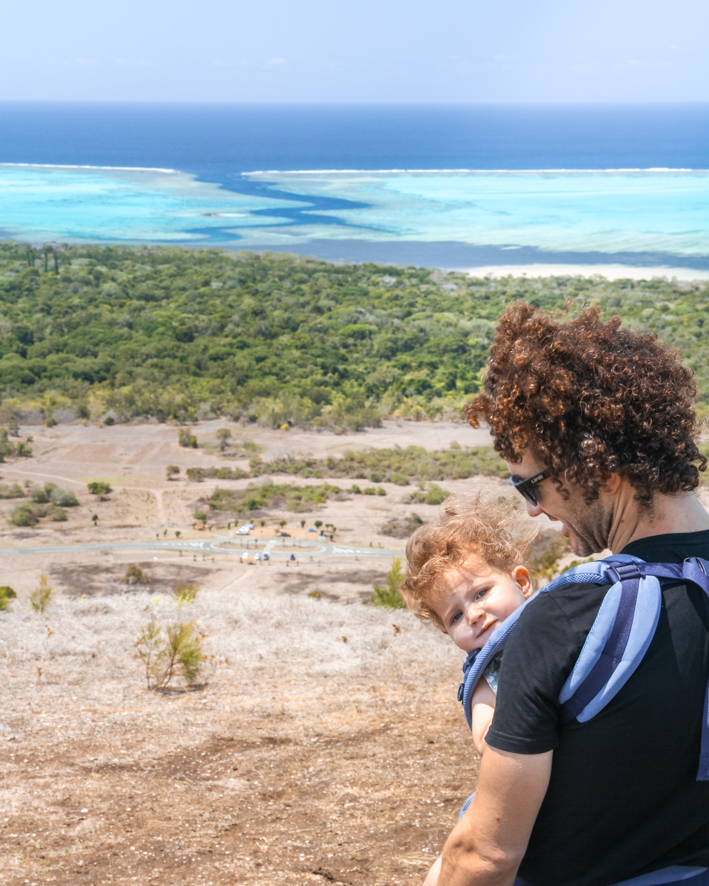 The Deva Domain (Domaine de Deva) stretches over 8000 hectares of preserved nature, offering incredible views on the lagoon and the UNESCO World Heritage barrier reef. People come for hiking, mountain biking, horse riding, as well as bird watching… And also maybe because it's one of the most beautiful spots in New Caledonia.
The entrance to the Deva Domain is free, and you can get a map at the gate or from the Sheraton Deva.
4 hiking trails cover 23km. We chose to hike Boé Arérédi as it offers some of the best views in the area. It's a 4.5km, +317m elevation loop that takes about 1.5/2hrs.
It can get really hot so make sure to bring a hat, sunscreen and water. We used an umbrella to protect Elias from the sun too. Pretty handy option when you hike with a baby or a toddler in a carrier.

The path starts with majestic banyan trees and ends with stunning views of the lagoon, the shark pass (Faille aux requins), as well as the stunning barrier reef.

We also wanted to hike Oua Koue on our last day in Bourail, but the Deva Domain was closed due to high-risk fire conditions. Not that surprising as it was scorching and dry on that day. We heard great things about that hike, so give it a go if you get the chance.

There are 2 easy alternative walks that you can look into: the Giant Trail and Lagoon Origins Trail. More info on the Deva Domaine (Domaine de Deva) site.
The Sheraton Deva Golf and Spa Resort