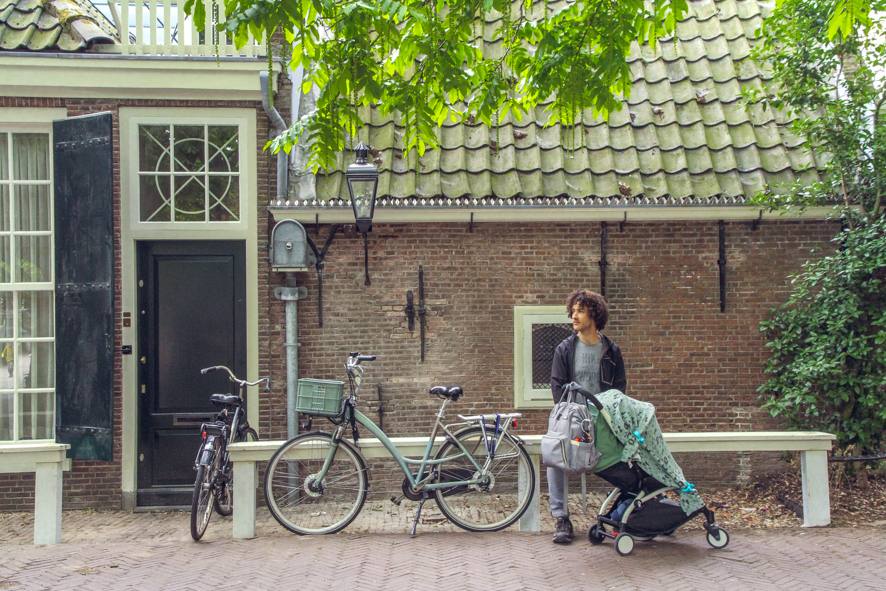 Top things to do in Amsterdam with a baby
We stopped in Amsterdam for a couple of days on our way back from the Lofoten Islands. If you follow our blog, you know that we'd rather be out in the wild than in a bustling city…
But Amsterdam is not like any other capital. It's quite unique, has lots of character and never seems to disappoint. Elias was 6 months when we visited and we all had a wonderful time!
Why you should visit Amsterdam
When the sun is out, Amsterdam is definitely one of the most beautiful cities in the world. People gather with friends along the leafy canals to have a chat and a glass of wine. Amsterdammers cruise on their bikes, carrying children in cool trailers (or cargo-bikes). There are trees and parks everywhere. There is a pleasant, tranquil feel in the air.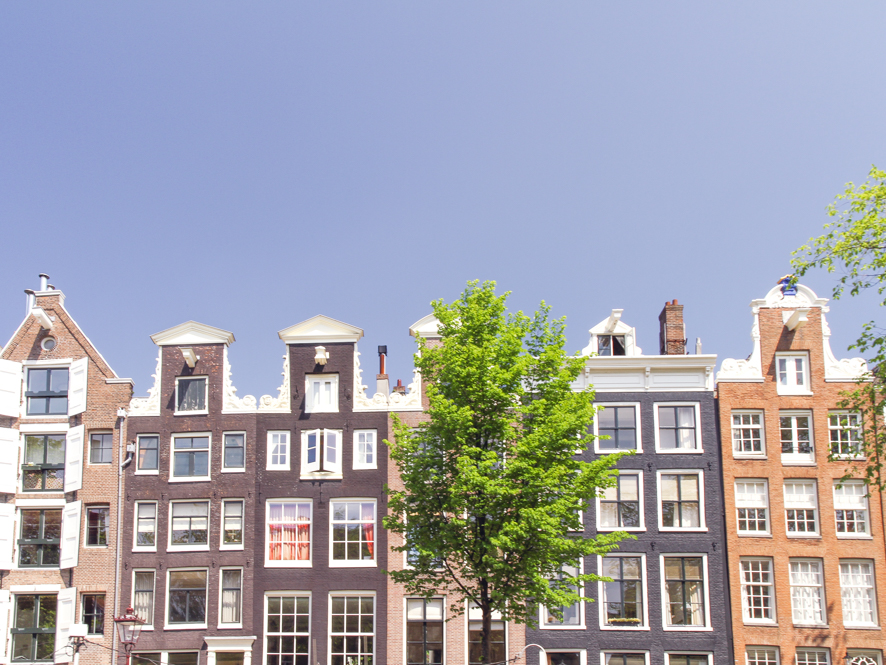 Each neighbourhood has particular characteristics. The old centre, for example, takes you back in time and hides some jewels like Begijnhof. Jordaan is trendy with cute coffee shops and little shops, Nine Streets is a busy shopping area…
Tips for a successful visit to Amsterdam:
May is a great time to visit. It's a bit early in the season so the streets should be tranquil, and with a bit of luck, the sun will be shining.
As you wander around the city, be aware of the bikes when crossing the streets (especially if you have a pram). They add to the Dutch atmosphere but people ride quite fast.
If you need a quick energy refuelling break, grab some poffertjes at the Pancake Factory.
Rent a boat in Amsterdam and be the skipper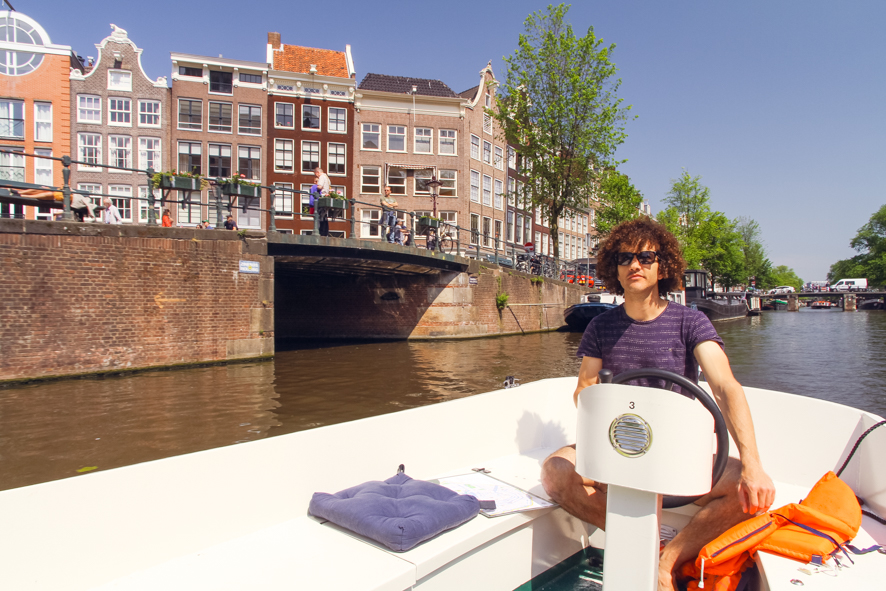 If you want to try something different and get a different perspective, rent a small boat to explore the canals at your own pace. We used Ecoboats Amsterdam. It's a small family-owned business, located at Westerdoka 5-minute bus ride from Central Station (you can also ride there).
The boats are in perfect condition, powered by green energy and can carry up to 12 people.
You're the skipper, so you choose where you go!! They'll give you a map of the canals and can recommend some great itineraries if you need inspiration. Give it a go, you'll have a blast.
Tips for a successful boat rental with a baby or a toddler:
Take sunscreen and a hat for the whole family, especially baby
Be prepared in case of rain
If you bring toys, make sure you tie them with a toy strap so that they don't go into the canal haha
Have fun! Bub will love it for sure.
Our favourite museum and top attractions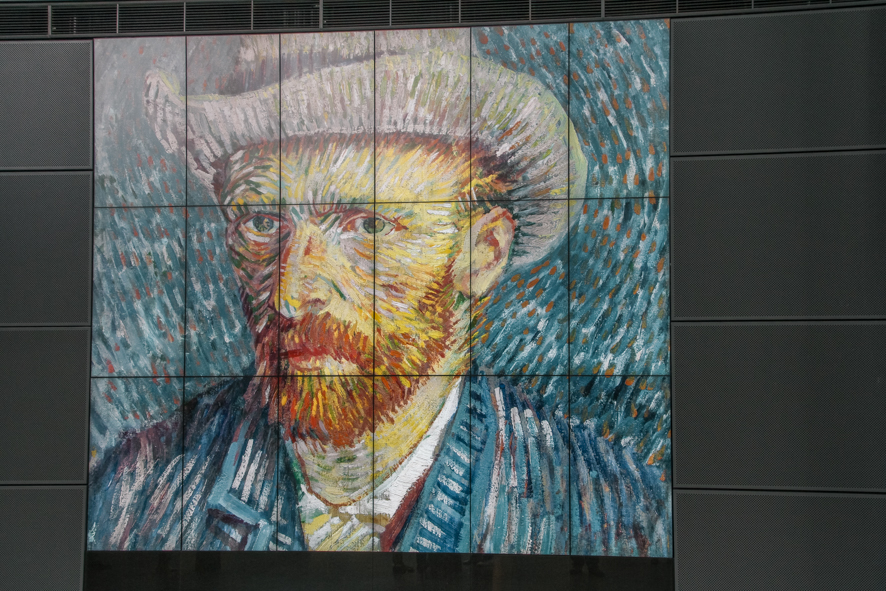 In Amsterdam, there's plenty of museums to choose from. If you're going for the first time, don't miss the Van Gogh Museum. It's breathtaking. The visit is organised around the various phases of Van Gogh's artistic life and hold some of his most famous work. Each section starts with a few paintings from the artists who inspired him at the time. It's fabulous to see his art evolve as years past.
Tips for a successful visit of the Van Gogh museum with a baby:
The tour takes about 2 hours.
It's a good idea to take your baby carrier to move in the crowds.
You still need to book your visit in advance online when using the I Amsterdam City Card (it's one of the most popular attractions in the city).
We wish we hopped on a guided tour to better understand VG's life.
A great option, if you're thinking about visiting a few museums is to get the "I Amsterdam City Card". It includes admissions to 70 museums including the NEMO Science Center, the National Maritime Museum, Rembrandt House, Van Gogh Museum and many others. It also includes public transport for up to 5 days as well as a canal cruise.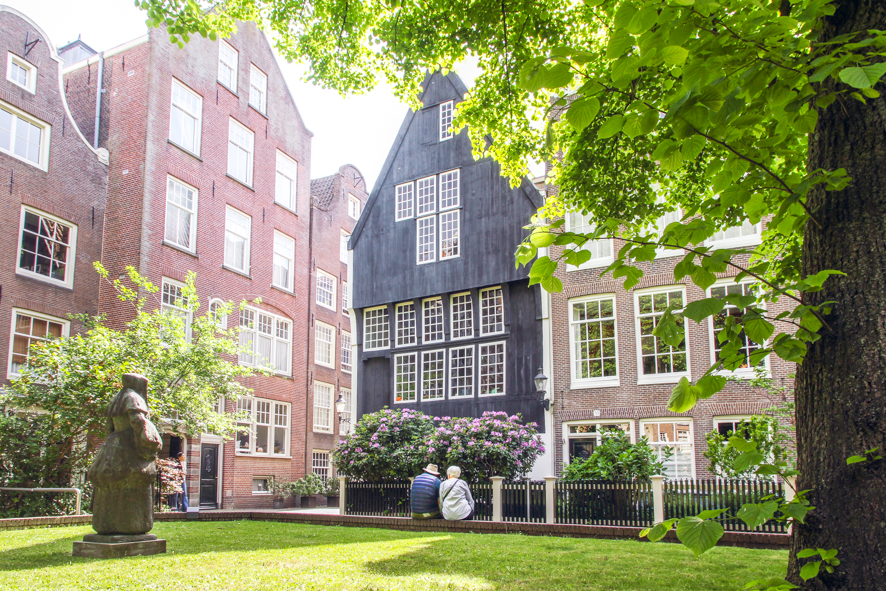 As it includes public transport for up to 5 days, it makes it easy to travel between attractions. We only stayed in Amsterdam for 3 days so we couldn't visit enough sites. If you're there for longer and need inspiration, here's our bucket list:
Museums:
Rijksmuseum
Anne Frank House: we're waiting for Elias to be older so he can understand the history
City attractions:
Wander around the Vondelpark
Eat at Food Hallen, a former tram depot that hosts about 30 food stalls.
Catch a ferry to Amsterdam North
Around Amsterdam:
Visit the windmills in Zaanse Schans