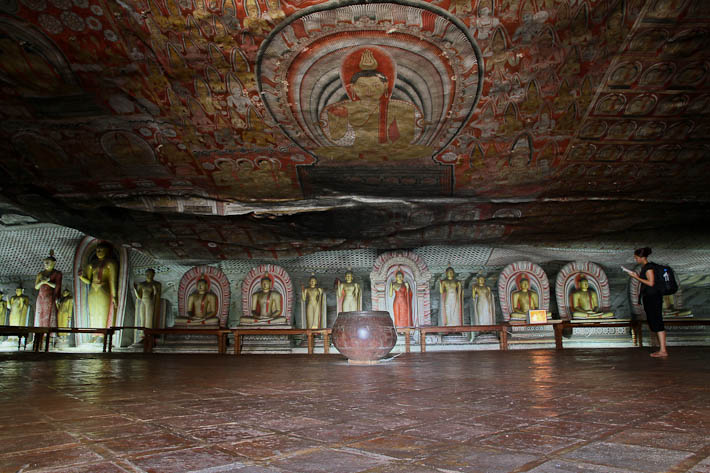 The painted cave temples of Dambulla
We stop at Dambulla on our way to the cultural triangle. The city seems pretty small and not that exciting until we get to the Royal Rock temple. Located at the top of a hill, it's made of 5 separate caves containing 150 Buddha statues.

There's a 15min hike uphill to get there under 38 degrees. Before entering the temple, we need to remove our shoes and… gosh… the floor is hot. We have to tiptoe and run from a shady area to another, amusing the locals.
The second cave is the most impressive one without a doubt: 50 meters long, 5 meters high, painted from top to bottom and containing more than 50 Buddha statues. It's simply stunning. There's something mystical in the air, it makes one feel very small.
It's a shame our pictures don't do it justice.
We now continue our road to the cultural triangle.