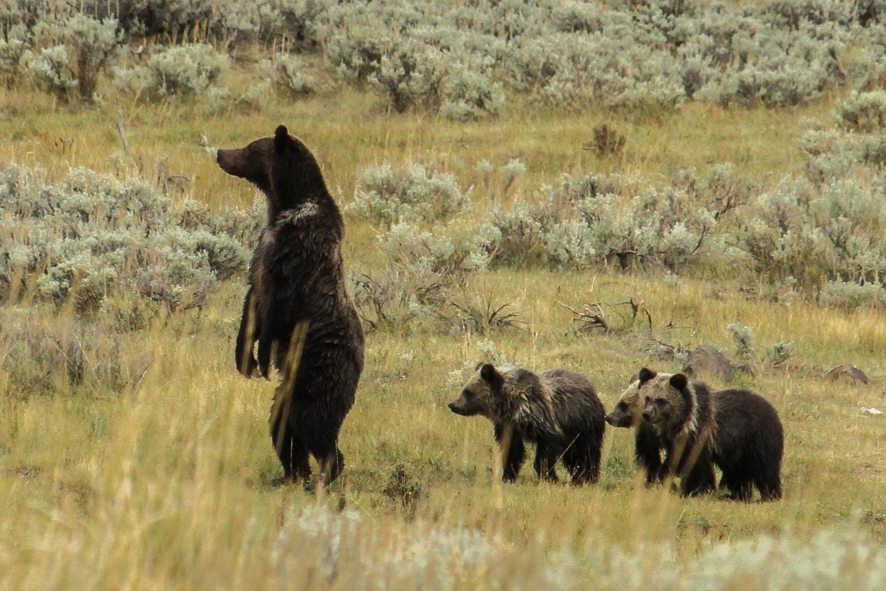 Mama Grizzly bear and her 3 cubs… a lovely encounter
The Grizzly bear can be found in North America. Its colour can range from light cream to black or be a mix, even if they often are dark brown.
We spotted a mama grizzly with her 3 cubs in the Yellowstone National Park. Despite a litter size between 1 and 4 cubs, it's not often that we can see 3 babies.
Grizzly bears don't usually attack humans but it's best to avoid surprising them, especially if they're eating or have cubs.
We watched the little family for a few minutes and left as soon as mama bear was getting too close… What a beautiful encounter.