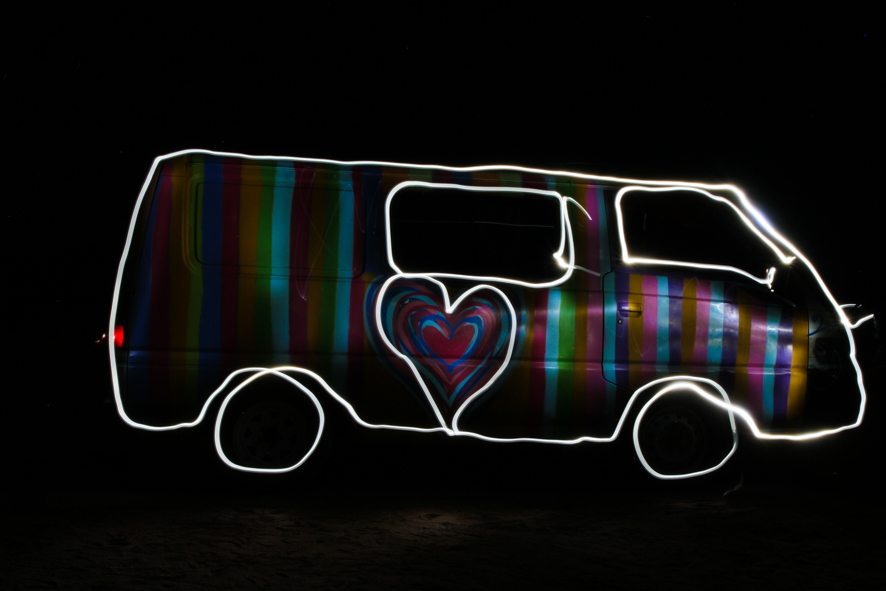 How to rent a campervan on a budget ($1/day)
You've always dreamed of exploring faraway lands in a van? Can you already see yourself driving across Australia, New Zealand, the USA or Canada, admiring the landscape from your campervan? What if I told you that it can become true, for $1 a day, would you believe me? It seems to good to be true right… but it's real, we've done it several times, thanks to campervan's relocation.

In this post, we will show you how to do one way trips for routes like Sydney-Melbourne, Perth-Broome, Los Angeles-San Francisco, Christchurch-Auckland or even Montréal-Calgary on a budget.
It's a tip we shared with a few friends when they came to see us in Sydney. Now it's time to share it with you.
What is relocation and why is it so attractive?
A lot of travellers rent campervans for one way trips. In that case, once done, the agency has to bring the vehicle back to its origin. Even though they charge a one way fee, which can be a few hundreds of dollars, it requires some organisation and gets expensive for the agency (they might need to pay for a driver, the fuel, potential tolls or a spot on a train).
The relocation, consists of getting someone to take the vehicule from its destination back to its origin. The price of the rental is highly reduced and no « one way fee » is charged. And that makes everyone happy.
We relocated 3 campervans with different agencies and had a great time. In order for you to have the best experience and a lot of fun, we've gathered some information.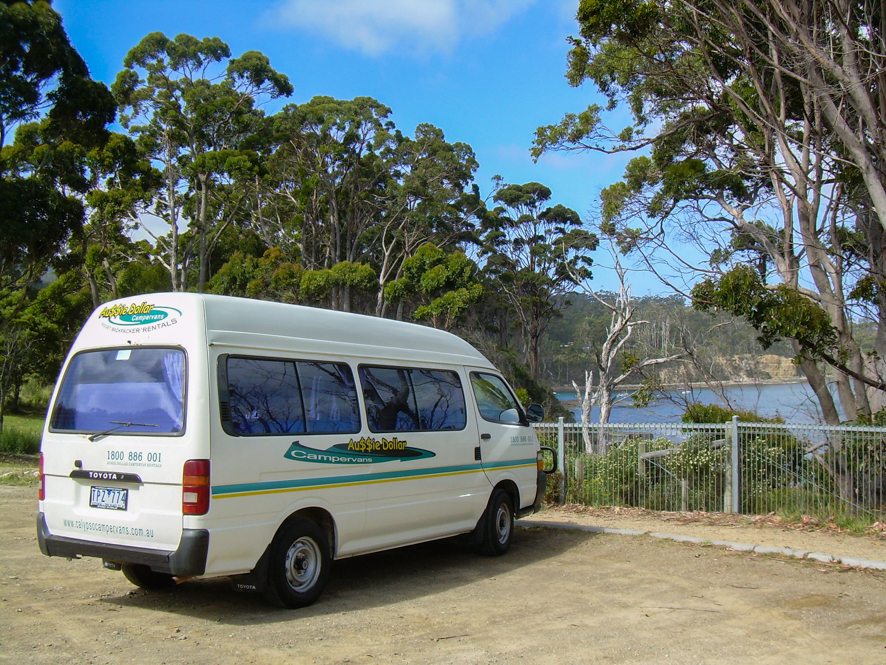 The rules of relocation
– The price
The price depends on the rental agency. In general, relocations start at $1 per day and can go up to $5 per day. You can get extras like a full tank of fuel or free ferry crossing for the vehicle & the driver (to go to Tasmania for example). It doesn't get cheaper than this!
– Routes and bookings
Rental agencies offer relocations between their offices. They are often offered at the last minute. It makes sense as agencies try to priorise customers who are willing to pay the full price. Relocation offers are usually posted online up to 1 month before the requested return date.
– Rental duration
The number of days allowed for the relocation depends on the distance between the city of origin and the destination. It's often the minimum amount of time needed to link the two cities, accounting for a few stops. That being said, you can usually request additional days, for the full price, if the vehicle hasn't already been booked at the destination. That way, you can have some relaxing time and the price is still unbeatable.
What rental agencies and which destinations?
You can get relocations in Australia, New Zealand, the United States, Canada, in the UK and Europe. Rental agencies websites usually offer a promo/sales or a relocation page.
You can sign up to waiting lists in order to get notified by email when the relocation you want is available. That way, you'll avoid having to check those sites daily.
We put together a non exhaustive list of rental agencies offering relocations. We hope it will help you find your next relocation 🙂
You can either go through a search engine or directly through a rental agency. One of the search engines we used is called imoova. It has a good reputation but it's usually easier to book directly through the rental agency. I'll tell you more about that later.
A/ In Australia
Have you ever thought of driving from Sydney to Cairns or, why not change and go from Cairns to Darwin?
Search engines:
– Imoova 
– Transfercar
Rental agencies:
– Jucy
– Wicked Campervans
– Apollo Campervan
Apollo, Hippie Camper and Cheapa Campa are actually the same agency and have the same offers.
So don't waste your valuable time and visit only one of those sites to check relocations available 🙂
B/In New Zealand
How about a "little" trip between Auckland and Queenstown?
– Imoova
– Transfer Car
– Jucy
– Wicked Campervans
– Apollo Campervan
C/ In the United States
Let's go on a road trop between San Francisco and Los Angeles!
– Imoova
– Transfer Car
– Jucy
– Wicked Campervans
– Apollo Campervan
– Elmonterv
– Cruise America
– Road Bearrv
D/ In Canada
Do you like less touristy routes? How about Whitehorse to Vancouver?!
– Imoova
– Wicked Campervans
– Apollo Campervan
– Cruise Canada
– Fraser Way
E/ In Europe and in the UK
How does London to Barcelona sound?
– Space Hips Rentals
– Wicked campers
Wicked campers has offices in South Africa and in South America. Check out their site if you're thinking about going there.
Quick tip:
I usually go to the imoova site to see if there are relocations for the route I'm interested in.
However you have to pay booking fees (about $25) and a holding deposit ($75 that you get back) and you can't add extra days, you need to go through the rental agencies for that. They seem to be working on this feature though but it isn't always accessible. So I usually organise campervans relocations and rentals through the rental agencies as it's simpler.