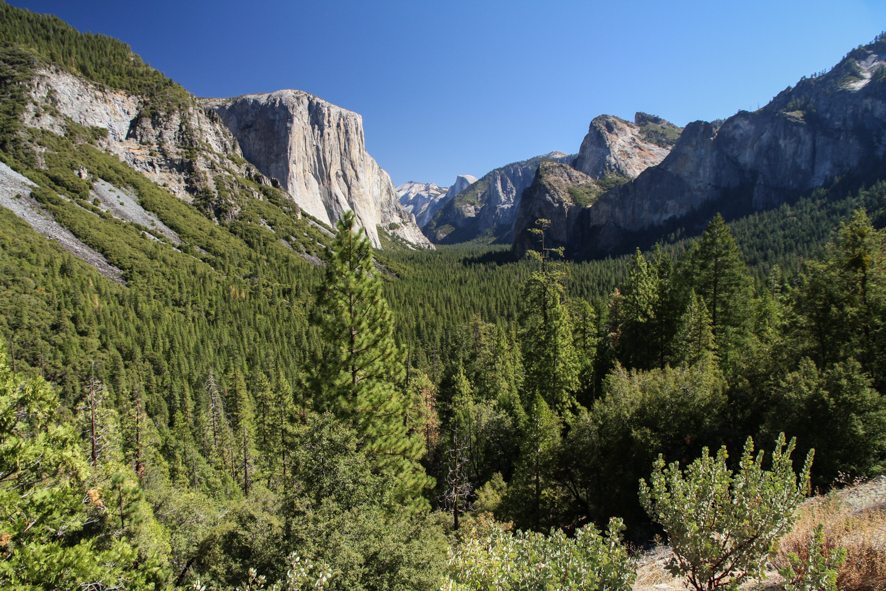 A visit of Yosemite [Photo story]
The "Rim Fire", a fire caused by a hunter mid-August 2013, destroyed many hectares. When we go to the park three weeks later, the fire wasn't extinguished. It will be contained at 80% after 4 weeks. In total, more than 100,000 hectares have burned including 26,000 in the park … It will take more than 2 months to fully extinguish it.

It is very sad … but we decided to visit this beautiful park anyway. We spend 2 nights in Oakland, near San Francisco before heading to Yosemite with our beautiful purple and green Jucy van. What an upgrade after the tent!
Part of the park is still closed, but we still have the chance to do beautiful walks and admire the forests of giant sequoias, granite cliffs, waterfalls (impressive even though it is the end of summer) …
We see lots of wildlife and tried to find pumas and bobcats, in vain.
We enjoy our few days in Yosemite before heading to Redwood. We stop along the way in a small village with a campsite. It's been a while we haven't been to such a "modern campsite". There is even an electric hookups, so we can recharge the computer and watch a movie tonight! It's like 4-star camping.
Karim went to plug the computer… fortunately, months of travel have accustomed us to be very careful: a spider, a black widow, is hidden in a corner. It can be deadly and cause nausea, difficulty breathing … The campsite owner gets rid of it very quickly while telling us he almost lost his leg because of another species.
This will scare us enough to go into the van straight away. We're happy not to be sleeping in a tent tonight.