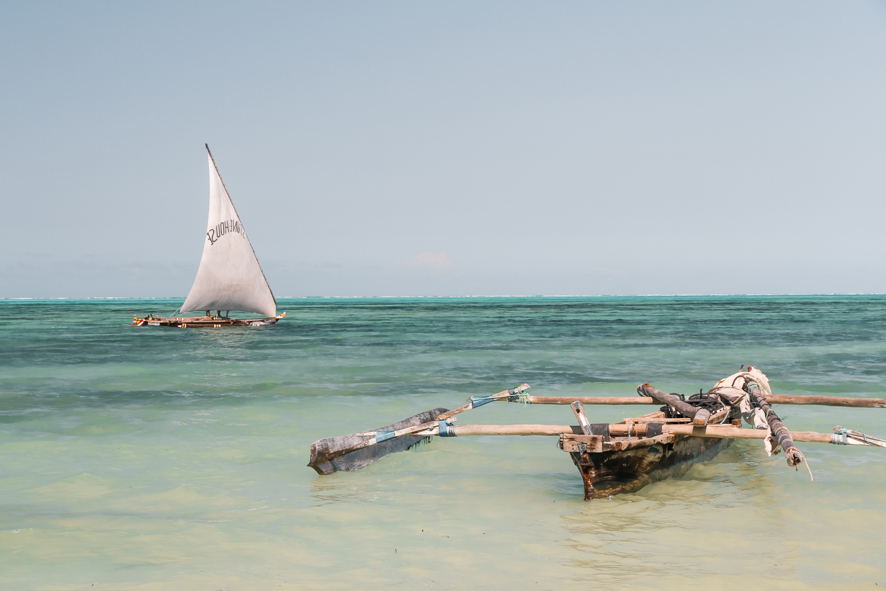 7 reasons to add Zanzibar to your bucket list
For most of us, simply hearing the name Zanzibar brings up scents of spices, glimpses of a rich history, and pictures of paradisiac beaches. And whether you want to relax after your Tanzanian safari, recover from a long overseas flight, or discover new places and fragrances, Zanzibar is the place to be.
So if you've already booked your flight ticket, or still wondering if you should, here're the top reasons why Zanzibar must make it to your bucket list.
A bit of context
Zanzibar is composed of multiple small islands and 2 big ones: Unguja (the main island) and Pemba island. For many years, it has been a base for merchants travelling between the African Great Lakes, the Arabian peninsula, and the Indian subcontinent. It has a very rich history being in turn ruled by the Arabs, the Portuguese, and the British before getting its independence in 1963. A history of flamboyant sultans as well as a darker side when the island played a major role in the slave trade.
Zanzibar holds a very important place in Tanzania. So much that the name Tanzania comes from Tanganyika (Swahili for "sail in the wilderness") and Zanzibar, from the time the 2 states unified to form the country. Interestingly, Tanzania still has 2 governments and Tanzanians elect one president for the United Republic of Tanzania and the president of Zanzibar on the same day!
1. Soak up history and culture in Stone Town
Stone town is the old part of Zanzibar City, the main city of Zanzibar. It is a Unesco World Heritage Site, and when you stroll in its narrow streets, you quickly understand why.
The best way to get the most out of your tour is definitely to hire a guide. They will bring you in the best spots, tell you secrets about the history, so all you have to do is to follow them and enjoy Stone Town's wonders. To give you an idea, here's what we've been up to with Musa, our guide from Eco & Culture Tours Zanzibar:
Start your tour simply waking in the narrow streets. Every few hundred meters, you're likely to find a mosque. Unlike the rest of Tanzania, Zanzibar, is 98.9% muslim and holds about 50 mosques. Rich merchants at the time would build their own for the community as well as their convenience. What's interesting is that you'll also find 2 cathedrals and 4 hindu temples and everyone lives in harmony. It's not a surprise when you discover how welcoming and open Zanzibaris are.
Another thing that you'll find at every street corner is the Zanzibar elaborately carved wooden doors, mixing Swahili, Arabic and Indian cultures. Arab doors often include verses of the Koran, while Indian doors showcase Brass studs that were used in rural India to prevent elephant attacks. Some of the doors mix Arab and Indian influences. Each one is unique and tells stories of the residents' social status, religion, and profession. Even nowaday, Zanzibaris save for years in order to afford one of those beauties.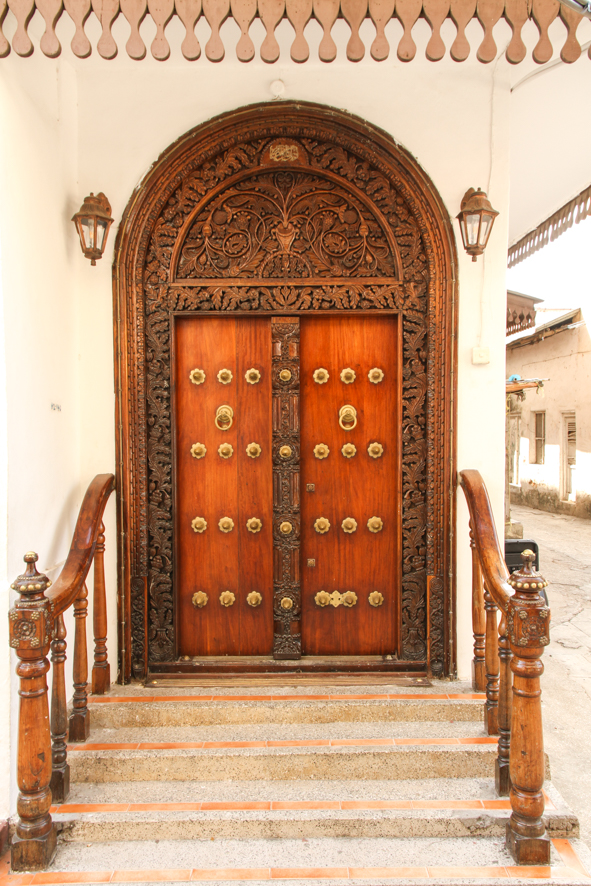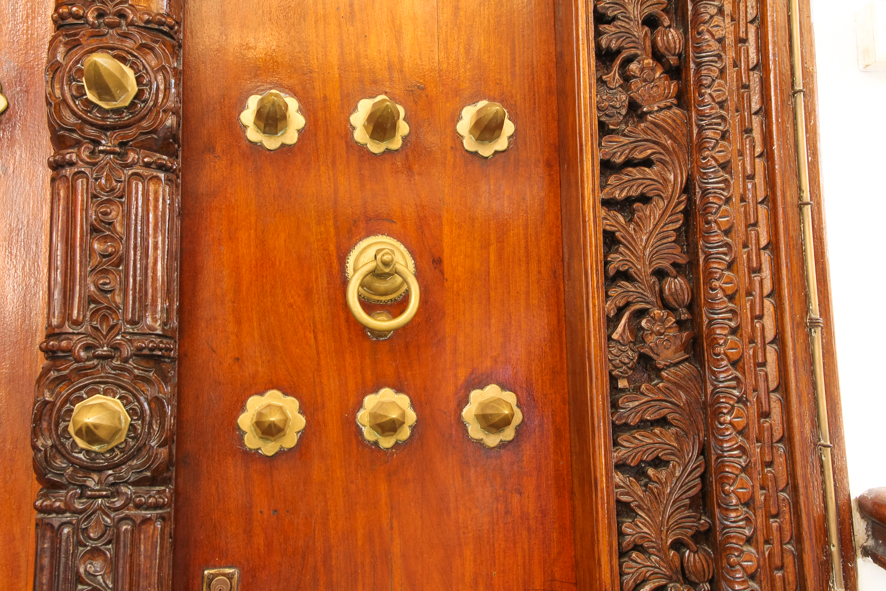 Eventually, you'll end up at the markets. We love markets. Everywhere in the world, they're bustling with life. People screaming, haggling, talking, sleeping… A great place for genuine photography. In Zanzibar, I found the chicken corner and the fish market especially interesting. And don't forget to watch out for pickpockets.
East African Slave Trade Exhibit
When you go, don't miss the museum on the history of slavery and the former slave market. In the 19th century, Zanzibar was a cornerstone of the slave trade, and even though the museum is hard to go through, it is important to remember what happened and realise that slavery still exists nowadays. A cathedral is now sitting on the former slave market, but two of the slave chambers, where slaves would be held prior to being sold are still intact and tell a vivid story.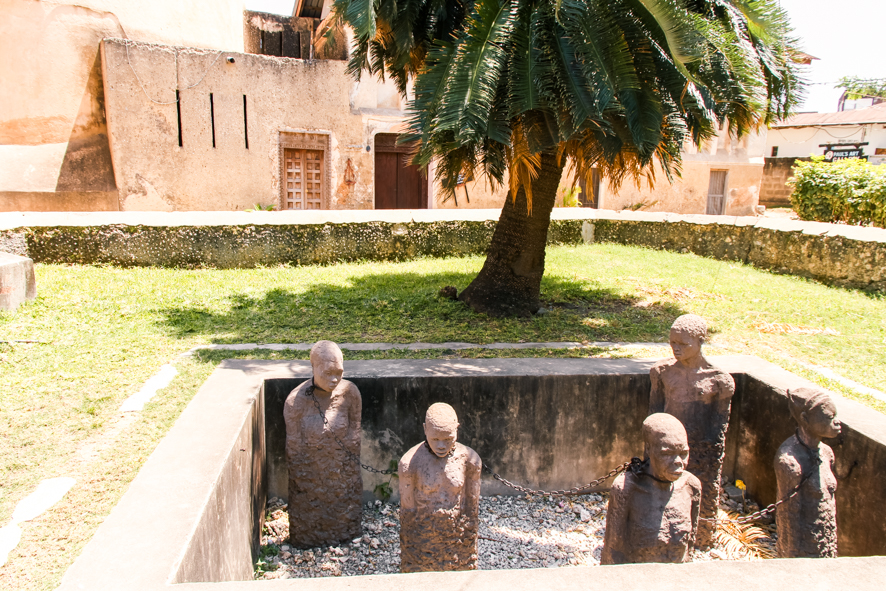 There are a couple of monuments in Stone Town. The old fort (it reminded us a lot about Galle in Sri Lanka), several houses from rich merchants, and the House of Wonders (you can only see the outside since part of it collapsed) are definitely worth a visit as they hold an important place in Zanzibar's history.
Don't' forget to pass in front of Freddie Mercury's house as well. Yes, he was born as Farrokh Bulsara in Zanzibar.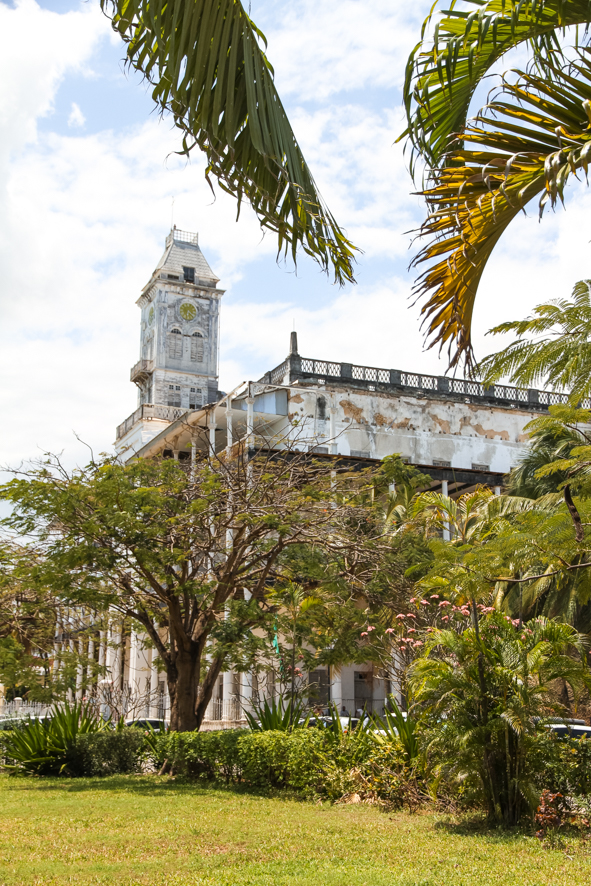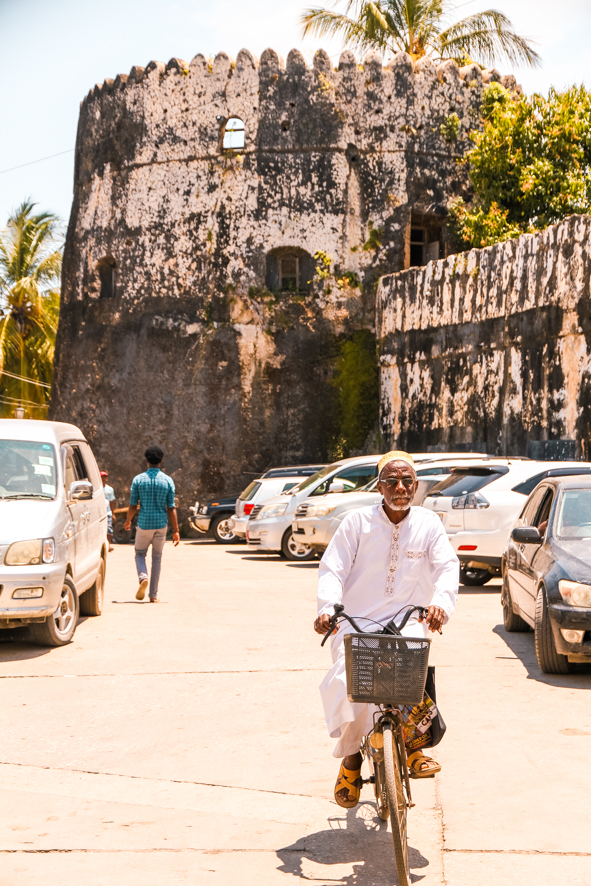 Jaws corner is a very interesting place at the intersection of several streets. It is a small square where early in the morning, locals discuss political matters unofficially around a cup of black Zanzibar coffee. You can also use the public phone to make free international phone calls.